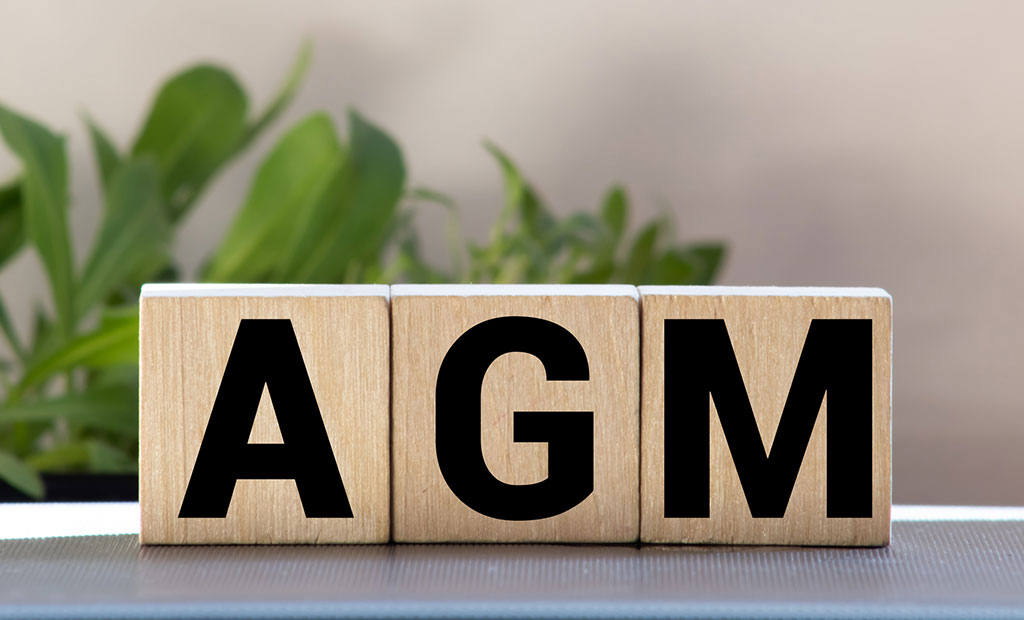 The pandemic led to a major disruption in the events industry. The travel restrictions and social distancing considerations forced the companies that used to hold their AGMs in person to host a virtual AGM. Eventually, virtual AGMs started becoming very popular due to their advantages over physical AGMs, leading to a massive rise in the number of virtual AGM platforms. If you are still unaware of the advantages of organizing a virtual AGM, this article will help you understand why you should host your next AGM virtually.
Cost-effective
If you are someone who finds it difficult to hold physical AGMs owing to their high costs and low attendance levels, hosting a virtual AGM is your best bet. The cost of booking a venue, providing accommodation for speakers, and catering can make an in-person AGM a pretty costly affair. Hosting an online AGM can save you a lot of money. Selecting a virtual AGM platform is the only considerable cost for hosting an online AGM. The cost of a virtual conference platform is only a fraction of what you would have to shell out for an in-person event. The voting takes place electronically, eliminating the mailing and printing costs.
More Accessibility
Everyone can't travel to the location of the AGM, owing to the time and costs involved, often leading to low attendance rates in the in-person AGMs. In such cases, it becomes important to increase participation and attendance. Virtual AGMs are much more accessible than physical AGMs. Hosting your AGM virtually makes it easier for the shareholders to attend the meeting and meet each other. This helps boost the participation and attendance levels. Shareholders located anywhere in the world can join the AGM using their laptops or mobile phones from the comfort of their homes making virtual AGMs more accessible over physical ones.
Security
You might be hesitant to host your AGM virtually due to the fear of a potential security breach and the possibility of the leakage of confidential information. You would be surprised to know that selecting the right online AGM platform can make a virtual AGM as secure as an in-person meeting. Look for platforms that provide features like attendee access control. It will allow you to have control over who attends the AGM, enhancing security. Hosting a virtual AGM will help you avoid uninvited attendees from attending the meeting. Features like e-voting and data tracking also help make the voting process more transparent and secure.
Increased Engagement
While in-person AGM generally witnesses higher levels of engagement, the live chat, and audio-only features can help increase engagement levels. Some people are hesitant to speak in public or ask their doubts. Hosting the AGM virtually provides them with an opportunity to speak their mind and ask questions. The shareholders are more likely to ask questions and participate in a virtual AGM rather than being observers. Make sure that the virtual AGM platform you select provides you with advanced engagement features like live chat, live polls, Q&A sessions, and surveys.
Less Time Consuming
In-person AGMs generally surpass the scheduled time and run for long durations resulting in frustration among the shareholders. Activities like registration and live polling are the main factors that make a physical AGM more time-consuming. The manual attendance and vote counting process can lead to a lot of delays. Virtual AGM platforms provide features like automation and help automate the process of attendee registration and votes scrutinization, making them more efficient and less time-consuming. It helps keep the attendees engaged and increases participation. It also reduces costs as you don't have to hire people to conduct manual attendance and vote counting. Selecting the right virtual AGM platform will provide your attendees with seamless and hassle-free navigation. This will further reduce the time taken to navigate through the interface.
Inclusive Environment
In-person meetings are often dominated by a few speakers and a few attendees. Unlike physical AGMs, virtual AGMs are more inclusive. They provide the shareholders with an opportunity to speak their minds, share their insights and opinions. This helps increase the engagement levels in the AGM. Features like live polling and Q&A sessions make it easier for everyone to participate in the meeting and make themselves heard, resulting in a more inclusive environment.
Better Networking Opportunities
Virtual AGM provides the shareholders with ample networking options. Virtual AGM platforms come with many features to boost networking like audio/video chats, 2-way video conferencing, and business card exchange. The shareholders can connect with anyone in the meeting. Virtual AGM platforms also provide you with business card exchange and other networking features.
Ability to Track Data
It is pretty exhausting and not possible to track the various metrics of a physical meeting. An online AGM facilitates data tracking right from the time of registration. It makes it easier to determine and measure the success of the meeting. A virtual AGM platform helps you track the data of the meeting from the start till the end. It helps track the metrics such as registration, views, shares, login, clicks, the number of questions asked, time spent in the meeting, etc. It helps identify the bottlenecks in hosting the AGM and solve them. Selecting the right online AGM platform that provides you with the desired features is the key to the success of your virtual AGM.
Mobile Compatibility
Unlike physical AGMs that require registration and traveling, virtual AGMs are relatively easier to join. Virtual AGMs can be attended by anyone sitting at any remote location. Various virtual AGM platforms provide features like mobile compatibility, making it even more accessible for the shareholders. It allows the attendees to join the meeting from anywhere in the world. Using their laptops or mobile phones, easing the entire joining process.
Summing Up
The massive rise in the popularity of virtual events indicates that they are here to stay. Now that you are aware of the advantages of hosting a virtual AGM, you can now plan to organize your next AGM virtually.